Search the Internet with GoodSearch and raise money for Pet Search at no cost to you!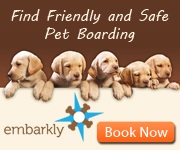 Get a free pet insurance quote from Healthy Paws and help a homeless pet today!
LIKE, FOLLOW AND +1 B&B SUPPLY AND HELP PET SEARCH!
DRINK COFFEE?
HELP ANIMALS ONE
CUP AT A TIME!
GREAT NEWS!!!
PET SEARCH RECEIVES
GRANTS FOR
PURCHASE OF A NEW VAN


Pet Search bought a used 2000 Chevy Express Van in 2004 to transport animals to adoptathons and vet appointments. Through the generosity of the Petco Foundation, ($25,000.00) Washington County Community Foundation ($10,000.00) and Washington Financial, ($1,750), Pet Search was able to purchase a 2013 new GMC Savannah full size cargo van!
Thank you!
Philosophy / Programs...
There is another name for compassion in southwestern Pennsylvania. We call it PET SEARCH. Perhaps you are familiar with us...
Maybe you have seen us fundraising at festivals, malls, dog and cat shows, flea markets, and crafts fairs.


Maybe you have witnessed our rescue efforts from sewers, parks, dumpsters, abandoned buildings, interstates, and airport runways.


Or was it you who alerted us to the abandoned pet in your neighborhood or had to heartbreakingly give up a pet of your own?
If so, we were there...without cost.
Pet Search is an all-volunteer nonprofit animal rescue and placement service, dedicating itself to the rescue, care, and placement of homeless and unwanted domestic animals in southwestern PA. Founded by animal lovers in 1987 as People for Animal Welfare and renamed Pet Search in 1996, Pet Search has a history of compassion.
From 1987 to 1996, we placed or helped place over 3,000 homeless and unwanted dogs and cats, puppies and kittens, as well as birds, rabbits, pigmy goats, potbelly pigs, reptiles, and ferrets. These animals were placed through our group, as foster home placements or direct placement. Pet Search, since 1996, has continued this dedication and has placed more than 3,000 animals unwanted by their owners into loving, adoptive homes.
Pet Search is a non-euthanizing (no-kill) organization, keeping animals "home sheltered until permanent homes can be located. Our philosophy is that we are placing animals to be family pets; therefore, they are kept in "foster homes" - family environments as opposed to kennel facilities.
The following programs are available through Pet Search:
Animal Rescue and Placement: Domestic animals in need are matched with a foster home according ot the needs and personality of the pet. The pet is housed in a family environment, vet checked, inoculated and, if old enough, altered. When the pet is ready for adoption, families are screened to ensure that the pet will be adopted into a responsible family environment.


Pet Therapy: Domestic pets are taken to senior citizen centers and nursing homes through the area. Pet therapy is used to bring enjoyment to the residents of these facilities.


Human Education: Educating the public, especially children, in the care and welfare of animals. This is essential in preventing the mistreatment of animals.


Fundraising: This is essential to help Pet Search in caring for the animals.


Feral Cat Rescue: Trap/alter/re-release. Feral cats are trapped, tested for feline leukemia, spayed/neutered, and re-released to area of origin.


Community Service Programs:

Rabies PLUS Clinics - Low cost vaccination and microchipping clincs for both dogs and cats.

Clinics are offered in Spring (April) and Fall (August/September)

Blessing of the Animals - First Sunday in October
---
Pet Search 724.228.SEEK (7335)
info@petsearchpa.org EMAIL